Paws To Fins Pet Sitting, LLC



Insured

"I HIGHLY RECOMMEND LAURA"
If anyone needs a pet/house sitter in the Mukwonago area, I highly recommend Laura. - Bernice T.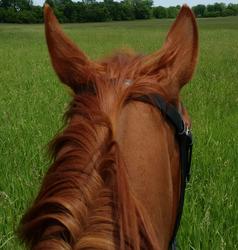 ​Paws To Fins Pet Sitting/Laura is certified in Pet First Aid and is fully insured and bonded through Pet Sitters Associates, LLC. You can rest assured that your pets and your home are safe and in good hands.  Laura has volunteered at HAWS(Humane Animal Welfare Society) and has been an assistant trainer in the HAWS Dog U Behavior Department.
"Total Confidence in Laura!"

I have known Laura for about seven years. I took horse riding lessons from her for about 3 years. I have had many opportunities to see her with her horses, dog, cats and a variety of other animals. She is very loving and concerned about all animals. When working with them, she puts their interests first and tries to see things from their point of view. If animals are involved, Laura is always ready to lend a helping hand. I know she has rescued and raised baby mice, a tree frog and cut a hole in her garage so that baby cardinals could get out when her family went on vacation. If I want in home care for my pets, I would place total confidence in Laura!

-Gail B

​Laura has 4 cats, a dog, a guinea pig and two horses. Nobody loves animals more than she. If there were such a thing as reincarnation I would like to come back as one of Laura's pets.

-Jim B.

​​"I HAVE 110% CONFIDENCE IN LAURA"
​

I just can't say enough about how much I appreciate Laura. Laura takes care of our two dogs weekly and her love of animals is so clearly evident in her notes and messages she leaves for me after her visits. Our dogs are truly members of our family... and I have 110% confidence in Laura and the care she provides.

-Amy T.


follow me on Facebook and Instagram @

     paws to fins pet sitting